FOR REAL PLUS
Skills for life
Based on the successful For Real series, For Real Plus is the new course for young adults and teens.
Four levels take students from Beginner to Intermediate.
Fully revised and updated with brand-new content.
Integrated Student's Book and Workbook Pack in full colour.
New in-depth Skills Book developing essential skills for life.
Classroom-friendly Starter Books to bring students up to speed.
Full range of online digital resources available from e-zone.
Audio available in both British and American English.
Key Features
For Real Plus is the course to equip your students for life in the 21st century.
Download and print out the promo leaflet for an exhaustive overview of the course.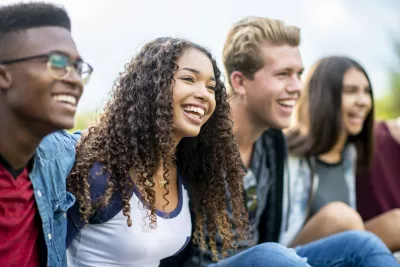 For Real Plus presents up-to-date topics and issues that interest young people, and stories that truly reflect their world and aspirations. Opening pages prime students for learning with engaging questionnaires and vocabulary development related to the theme of each unit.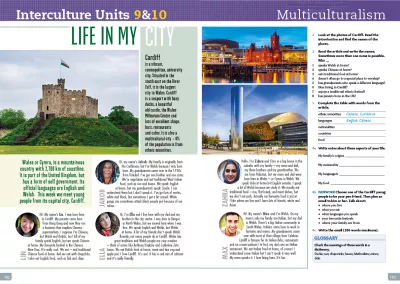 Students explore who they are and how they think, discover new things, learn about extraordinary people and places and meet real young people. This stimulates students' imaginations, gets them talking, learning new things and thinking about familiar things in new ways.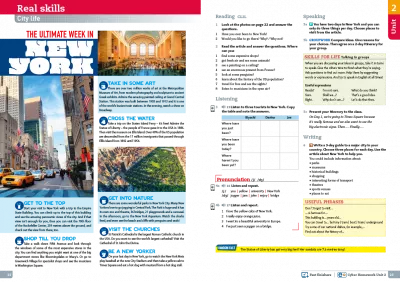 Each unit provides integrated skills work which activates students' language knowledge and language competence. Skills-based activities get students reading, listening, speaking and writing. Language is graded and recycled, so students re-use language, improve their skills and learn new things, too.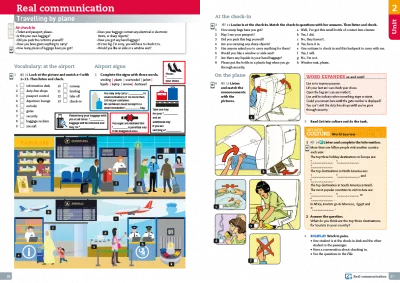 Authentic communication lessons get students speaking using natural, everyday language. Easy to follow, realistic communicative contexts and situations, with high frequency phrases and expressions, lead to students' own role plays and productive use of language.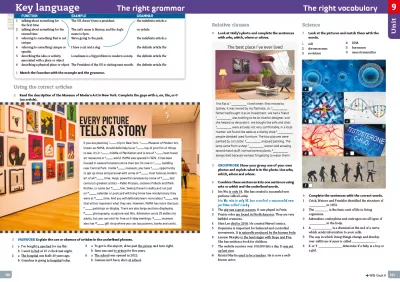 Vocabulary is developed through the teaching of contextualised lexical sets, the presentation of key words, verbs and word-building in the Word expander boxes, the exploration of new words in texts and the development of vocabulary learning skills, plus extra fun practice online.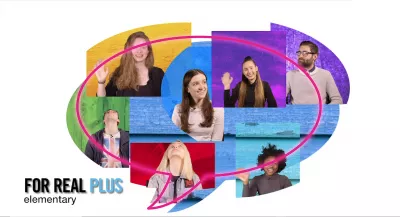 Brand-new Vox Pop interviews bring together an expressive and diverse group of young people from all over the English-speaking world to answer our questions. Activities focus on spoken language and the opportunity for students to film their own interviews.
Levels & Samples
Please click on each level to access the Scope & Sequence and Sample Material.
Components & ISBNs
Student's Pack
Student's Book & Workbook
Skills Books
Starter Book*
*Starter Book available for Elementary and Pre-Intermediate
On Helbling e-zone
e-book+ with integrated audio and video plus Real Communication, Real Talk, Fast Finishers
Cyber Homework
Extra Practice including Pronunciation
CLIL Projects
Exam Practice
Class audio in both British and American English
Helbling Media App
Full audio and video content on the go.
Teacher's Guide
Full teaching notes, answer keys and more.
On Helbling e-zone
Teacher's DIGI Pack

Presentation Software (IWB)
Testbuilder + Test Audio
Teacher's Book + Class Audio
Reference material:

Scope & Sequence
Self-assessment checklists

Photocopiables:

Placement Test
Helbling Media App
Full audio and video content on the go.
Choose the version of For Real Plus which best suits your teaching situation and classroom needs.
Combo Full
Perfect if you are looking for an all-in-one volume with Student's Book and Workbook included together.
Combo Split
With each volume providing six Student's Book units and six Workbook units, this version is ideal for short courses and one semester programs.
All For Real Plus teachers' materials are also available in flexible formats to match the versions.
Download and print out the full list of ISBNs.
Skills Book
The Skills Books focus attention on essential skills to improve students' performance. Guided activities develop a range of different sub-skills: from understanding general meaning and listening or reading for detail, to maintaining a conversation or writing messages.
10 Top Tips for Success
Top tips present core strategies for success in language learning and international exams. These tips help students develop fundamental skills both in class and outside the classroom and encourage them to make these 21st century competencies part of their routine.
Four Skills
Reading and listening skills lessons teach learners to process input and extract meaning, enabling them to 'get the message'. Speaking and writing skills lessons ensure students can produce language themselves and communicate with appropriate language, register and fluency.
Three extra skills
Three more essential groups of skills: viewing skills, word skills and CLIL skills, along with a graded story to enjoy, complete the set.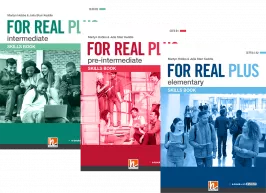 Helbling e-zone
Technology made easy
Helbling e-zone is the Learning Management System (LMS) developed by Helbling. It consists of a user-friendly online platform for both teachers and students.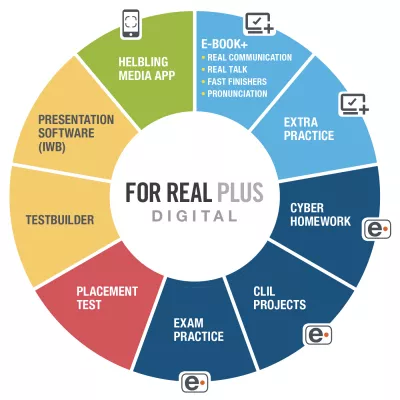 E-BOOK+
A state-of-the-art interactive version of Student's Book & Workbook with integrated audio and video plus embedded extra activities:
Real Communication
Real Talk
Fast Finishers
Pronunciation at Intermediate level
EXTRA PRACTICE
Interactive, self-correcting exercises including Pronunciation. Results and feedback are given automatically.
LMS ON HELBLING E-ZONE
Cyber Homework: Extra activities covering listening, reading, grammar, vocabulary and dialogues, assigned by the teacher, with automatic feedback.
Exam Practice: Practice for Cambridge English exams, TOEFL, TOEIC and IELTS.
CLIL Projects: Open-ended tasks to be assigned by the teacher to individual students or groups. Students can include resources and share them with the teacher and their class.
Teacher's DIGI Pack
Presentation Software (IWB)
All the students' material for presentation on an interactive whiteboard. You can use the IWB on a smartboard for face-to-face classes or share your screen with students in virtual classrooms. The IWB keeps students engaged with materials, helps with lesson flow and promotes interaction, wherever you and your students are.
Testbuilder + Test Audio
Specially developed tests allow you to effectively evaluate your students' progress. You can use ready-to-print tests or edit and generate your own versions for face-to-face teaching, or send tests directly to your students.
Teacher's Book
Audio
Reference Material & Photocopiables
PLACEMENT TEST
Designed to give students and teachers a quick way of assessing the approximate level of a student's knowledge of English grammar and usage.
HELBLING MEDIA APP
Full audio and video content on the go.
HELBLING Media App
All audio and video content is also available via the HELBLING Media App.
Get the FOR REAL PLUS Elementary DEMO!
Download the free Helbling Media App to your smartphone of tablet from the Apple App Store or Google Play Store.
Open the app and add the media content by tapping on the + sign. 
Enter the Demo access code under ENTER CODE: WEN4-BALA-ZKCT-XXAA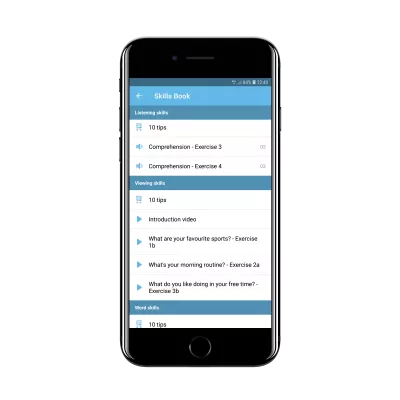 Introducing FOR REAL PLUS
Find out about all the amazing features of this new 4-level course for young adults and teens by Martyn Hoobs and Julia Starr Keddle.