Welcome to our 2023 ELT webinars!
Refresh your teaching, be inspired by our speakers and register for our free online webinars.
Stay up to date with the latest developments in the world of ELT and interact with our experts. Hear from leading authors and get practical tips for your own English classes.
Our webinars are held monthly and are completely free.
Certificates are available for all attendees.
Flip or download our programme/brochure 
Download PDF of the programme/brochure
Helbling English Webinars 2023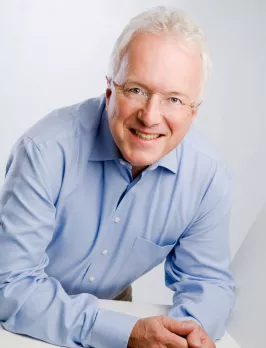 Ready to roll with Marbles: a whole-child approach to connect the classroom with the outside world
In this session Herbert Puchta will discuss how we can blend real-life topics with exciting stories, videos and songs to bring fun into the primary classroom, engaging the children, and keeping their motivation levels high. The activities will help them develop some of the key competencies they will need in life, including social emotional learning (SEL), digital skills, imagination and collaboration, and they will be taken from Marbles, Helbling's new primary course, co-authored by Herbert Puchta.
Tuesday 31 January 2023
4:00-5:00 PM London, UK (Find your local time for this event)

REGISTER NOW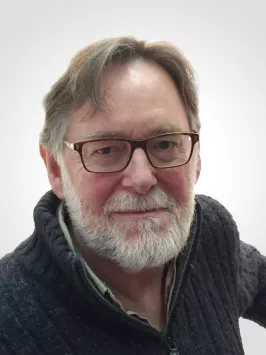 Language learning: not about us, about them!
One thing learnt during the Covid pandemic is that unless teachers can reach out to students and get them involved and taking responsibility for their own learning, they will struggle to truly engage them. And that goes for materials design too. In this talk Jeremy Harmer will look at what involvement and responsibility really means and how materials must be designed to make that happen. He will take practical examples from the newly published American Jetstream Second Edition and look at how to engage and motivate your students.
Thursday 23 February 2023
4:00-5:00 PM London, UK (Find your local time for this event)

REGISTER NOW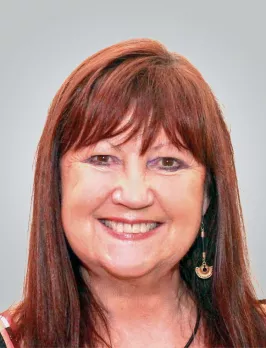 What is 'English through Drama'?
In this webinar you will experience some practical strategies and learn what English through Drama really means. Susan Hillyard will explain how and why she developed her personal pedagogy and the benefits it offers to both students and teachers. You will learn what the components of Drama are, as described here, and what classroom management techniques you need to change. She will explain briefly the theory behind this methodology and you will leave with a clear idea of the difference between Drama and Theatre as applied to language learning classrooms. You will be able to try out the activities in your classrooms immediately. Please come ready to participate and interact.
Thursday 23 March 2023
4:00-5:00 PM London, UK (Find your local time for this event)

REGISTER NOW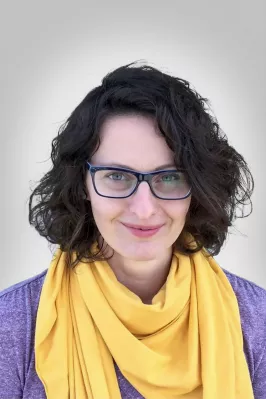 Multimodal reading: linking reading with listening and viewing
When we read, we rely on a number of resources other than our understanding of the words, in order to make meaning. In graded readers, different types of images and sounds make reading a truly multimodal experience. In the language classroom, it is essential to know how the combination of words, sounds and images can help students understand texts. In this webinar, Nóra Wünsch-Nagy will show how bringing these elements together leads to a more complete reading and language learning outcome. She will give examples from Helbling graded readers for both young and teen learners with some activity tips to enhance your students' literacy and language skills.
Thursday 27 April 2023
4:00-5:00 PM London, UK (Find your local time for this event)

REGISTER NOW
Archive
Enjoy recordings of previous Helbling English Webinars here. 
Nóra Wünsch-Nagy: Reading for connections
Robert Campbell: A mixtape for teachers: working with music and songs
Lindsay Clandfield: Using microbreaks in online teaching
Herbert Puchta: Teaching English to very young learners: 7 things you need to know, and 10 strategies you should use
Jack Scholes: Good readers make good learners!
Philip Kerr: When is it OK for students (and teachers) to use their own language?
Scott Thornbury & Herbert Puchta: Teaching Grammar Creatively 2nd Ed
Sarah Mercer & Herbert Puchta: Psychology in Practice 
Thomas Strasser: Learning spaces - learning paces: Learner autonomy with digital tools
Jeremy Harmer: Where do students get language from and how do they learn it best?
Jane Revell: Teacher & student wellbeing - Surviving these times ... as best we can!
Lindsay Clandfield: Two by two – Pairwork & STUDIO
Nora Nagy: Shakespeare - from Reading to Performing 
Gavin Biggs: The garden myth, exploring creativity and storytelling for the classroom
Stay informed!
Register for the HELBLING newsletter to receive updates about the planned webinar series and new ideas for your lessons. Keep up to date with all that is happening at Helbling English with our informative newsletter for teachers.
If you have any questions please contact marketing.elt [at] helbling.com