Vocabulary development with graded readers
We have learnt that the secret of vocabulary growth is continuous practice and contextualisation, consolidation, and constant recycling of words learnt. When you write or read a story, you both consciously and incidentally practise the new language by making connections and imagining the setting and the scenes. Simply memorising word lists and example sentences can hardly be effective and entertaining enough for our students. If you top the regular vocabulary exercises in your course book with reading for pleasure, you will get amazing results.
Rob Waring and Misako Takaki say in their article on vocabulary and graded readers that 'graded readers might be best used for recycling already known vocabulary than for introducing new words'. Yamamoto explains that studies carried out in this field suggest that extensive reading might help students confirm the meaning and function of words that are already stored in their memory systems making the connection stronger, which in turn may potentially develop into productive vocabulary knowledge.
Since good graded readers will not only offer fascinating stories but will also provide you with a wide range of colourful activities and illustrations, they can enhance the vocabulary learning process and even teach a whole set of new vocabulary by immediate contextualisation, visualisation, and repeated exposure to the new words through the before, during and after reading activities.
We have collected some ideas to use with readers, and we would also like to show you examples of focused vocabulary practice in both paper and digital publications.
Activities for vocabulary development
1 Study the vocabulary focus section in each unit of your course book and choose matching readers for each unit or group of units. Organise class reading sessions that are related to your class curriculum.
2 Use our Word Hunter role cards.
3 Pick a chapter and collect vocabulary to describe a place, or a person, and then write your own paragraph using those words.
4 Do some role plays with cue cards to practise new expressions in speaking. Read our post about role plays in the classroom.
Helbling resources for vocabulary development
Use the activities in the readers: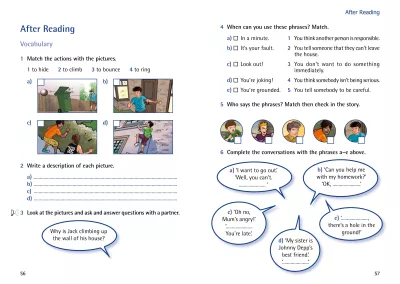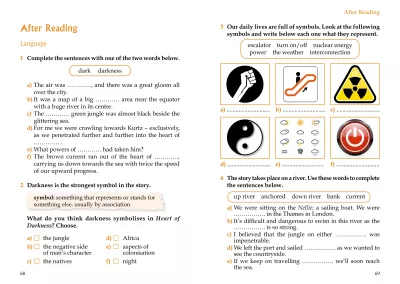 Use the cartoon spreads and the illustrations in the readers: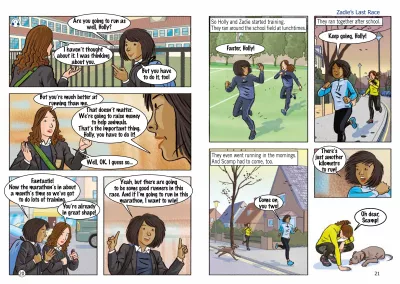 Use Helbling e-zone for vocabulary practice: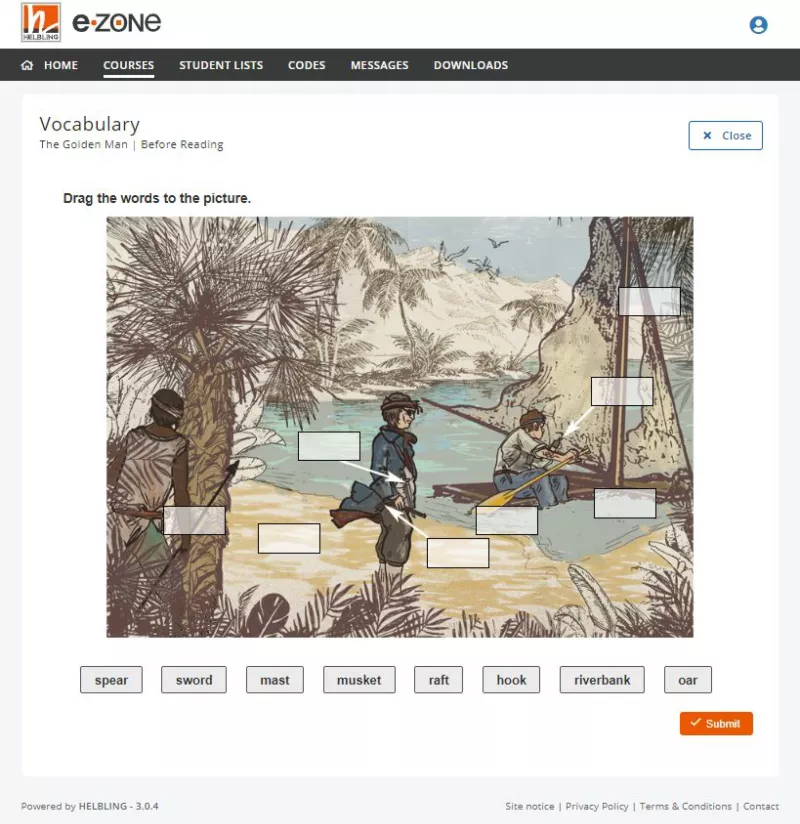 Read about using images:
References
Waring, Rob, and Takaki, Misako. "At what rate do learners learn and retain new vocabulary from reading a graded reader?" Reading in a Foreign Language 15.2 (2003)
Yamamoto, Yuka (Marayuma). "Bridging the Gap between Receptive and Productive Vocabulary Size through Extensive."  The Reading Matrix 11.3 (2011): 226-242.