Making connections: Language learning and the environment - Interview with Harry Waters
When we thought about the past year, both on this blog and in our daily lives, one thing stood out as being especially important - the connections we forge and keep. So this year, we have decided to delve deeper into the theme of CONNECTIONS, looking at it from twelve different perspectives. Each month, we will explore the connections in stories, learning, relationships, and many other aspects of our lives, and will show you how to develop them with your students. We will do this through language-based activities and stories so that you find plenty of opportunities to develop your students' English language skills while guiding them in establishing connections and supporting their own learning. 
When we think of connections, E.M. Forster's famous line 'Only connect…' comes to mind. What exactly does this line from the 1910 novel, Howards End, mean? The full quote goes like this: 'Only connect! That was the whole of her sermon. Only connect the prose and the passion, and both will be exalted, and human love will be seen at its height. Live in fragments no longer.' Reading these words in the context of the novel, we realize that the real value, and often difficulty in life, is making healthy personal relationships. This basic human need to feel connected gains special significance today. The more time we spend in digital environments, the more we need to make connections, and the more we realize that they come in many shapes. 
In January, we focused on connections in stories and the literary concept of intertextuality. In February, we looked at connectedness in reading, thinking, and wellbeing. In March, we focused on connections between different types of knowledge: abstract ideas/concepts and experiences. This month, we have a special interview with Harry Waters about linking language learning and environmental studies.
Harry Waters is an ELT teacher, teacher trainer, and materials developer with specialized knowledge about and enthusiasm for the environment. You can find his work and courses on the Renewable English website.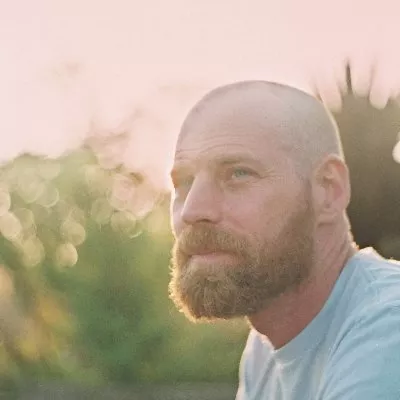 Interview with Harry Waters
What motivated you to become a teacher?
Like many people in ELT, I started out as a way to escape the town I'd grown up in and come to completely loathe. My desire was to get out and explore the world. The fact of the matter was, teaching was the only way I could do that and continue to support myself. It wasn't until my third year as a teacher that I realised that it really was my calling and I decided to dedicate my life to a career in and around the classroom.
When and why did you decide to dedicate more attention to the environment in your teaching?
I've been an activist since the age of four and the state of the environment has been something that has concerned me for many years. However, it wasn't until 2015 when I was teaching in a school that I fully understood the true power of collective action and environmental education.
The students and I took umbrage to the fact that Earth Day was being celebrated by printing out a bunch of pictures for students to colour in and waving them at a camera. All of this while the school didn't even recycle. We decided to write to the parents and governors to AT LEAST have some recycling bins installed and get the ball rolling.
For me this was a seismic moment. I saw the interest the 8 and 9 year-old students had taken in the planet and saw how excited they were to be trying to make a difference. It was at that point I realised I had to pivot and make sure my English teaching wasn't simply language teaching.
We believe that addressing environmental issues needs to happen from two directions in the classroom context. We need to motivate both the students and the teachers to make links and consequently bring about change. How do you see the situation? You have done a lot of teacher training. How do teachers respond to these issues?
Teachers tend to respond incredibly well. My focus in teacher training is on easily actionable activities to help highlight environmental issues. It's always refreshing for teachers who are under endless pressure and have little time to fit the environment into their classes. They also seem happy to have new ideas to motivate their students to do more.
There are of course teachers who feel their expertise isn't in environmental issues. But let's be honest, not many of us were great at grammar before we got started with our teaching careers.
With my training sessions and courses, I aim to help teachers build their own confidence and help empower their students to become greener and more socially aware people.
I think, however, there is a third prong on the learning fork. The parents. Once we have students involved, we need to get parents involved too, in order to ensure good behaviours continue beyond the classroom.
Of course dedicating one lesson to environmental issues during a school term is already a success, but we don't think it is enough. How do you think teachers can maintain engagement when it comes to building a greener mindset and lifestyle?
This is exactly what I aim to help teachers with. This one lesson a year idea, you know, when it comes up in the book really isn't enough. But we also don't have enough time to run endless environmental projects when our students have exams to do.
My top tips here are to integrate them into every class. Have a 5-minute planet focus, looking at the unit you're working on and how it affects the planet.
That was the idea behind the first series of Renewable English where we looked more closely at traditional units in a textbook and put a planet spin on them. So, if anyone is ever struggling for materials or ideas they can have them completely free of charge with a video lesson to accompany them from the website Renewable English.
Which are the most pressing issues right now concerning the environment? Which topics are the closest to teachers? Which are the closest to students?
To be totally honest, there is no correct answer for this. Every area has its own issues. Where I am in Sevilla the most pressing issue is the fact that they are trying to cut down 200 trees to extend a tram line.
Look locally. If you want to engage your students make the issues real. Make them personal and local. Telling them the amount of C02 in the atmosphere is rising isn't exactly something they can do a huge amount about. Telling them a local lake is being polluted by factories in the area is something they can take action against.
Every single act we do has an impact on the planet. Therefore, every lesson, every unit is connected to the planet. The simple act of just asking students how the topic they're working on has an effect on the planet is a good place to start.
Do you have any tips on introducing these topics to lower-level students? Do you have any suggestions on adapting language without losing interest in the content?
In terms of teaching lower levels, the environment and the state of the planet can be universal. I've taught it with 7-year-olds and C2 students. You don't need to use lots of complex scientific language to get your ideas across.
You wouldn't talk to an A2 class about offsetting carbon emissions, would you? No. But what you could do is talk about doing something good to make up for the bad. Some people like to go for a run after they have an ice cream. It's the same with C02 emissions. It's also a great way to show students that Carbon offsetting isn't an answer.
Talking about simple topics and issues that transcend language and starting with the most basic of advice is the best place to start. Not only with those students who have a lower level of English, but also those with a lower level of eco-literacy.
What do you recommend to teachers who would like to engage in a greener approach in their English class?
Other than take my Creating a Greener Mindset course? Hahaha.
In all seriousness, start small. There's no point thinking our students will immediately jump on our solar-powered bandwagon. It takes a long time. We need to show our students that we are passionate about the future of our planet. Not just on big days like Earth Day, but every. single. day. If students can see and understand we're fighting for a better future for the planet and for them, then they're more likely to be onboard.
And if anyone ever needs a helping hand or a gentle nudge in the right direction. You know where to find me.
Thank you for your answers, Harry!
Are you interested in more ideas to talk, read and learn about environmental topics? You can check out our blog series Reading for the environment and other posts about the environment for more ideas.
You can also visit the ELT Footprint website for more ideas on environmental education in the language class.